Gangster jailed over high-speed chase through Glasgow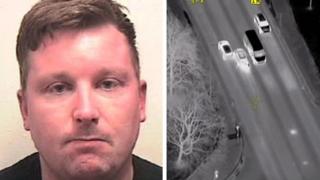 An Edinburgh gangster has been sentenced to a further 18 months in prison over a high-speed chase along the streets of Glasgow.
Mark Richardson, 31, was wanted on warrant as part of an organised crime investigation in Edinburgh, as well as a recall to prison order.
He was caught in December 2016 after a police helicopter tailed him doing 65mph through the north of Glasgow.
The cocaine dealer was part of a major crime gang which was jailed in January.
At the time he was sentenced to eight years and nine months for having a Glock handgun in Glasgow's Baillieston area.
At Glasgow Sheriff Court on Friday he was jailed for a further 18 months for culpable and reckless conduct during the pursuit.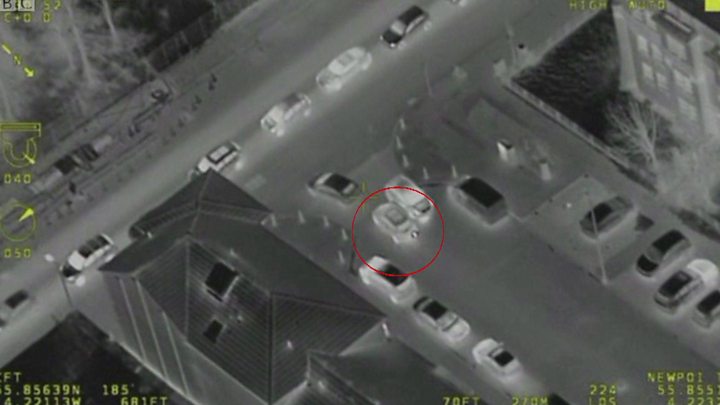 The new jail term will run consecutively to his previous sentence.
The court heard that on 19 December the Police Scotland helicopter was deployed as part of targeted activity to catch Richardson, during which time he was spotted getting into a black Mini.
He became aware of the helicopter and made off at excessive speed, driving on the opposite carriageway before abandoning the car at an Esso petrol station in Keppochill Road.
He then got into another vehicle before being arrested by officers from the Organised Crime and Counter Terrorism Unit (OCCTU).
It is believed that when Richardson realised he was being followed, he thought he was being tailed by other underworld figures.
Det Insp Graeme Naysmith from the OCCTU, said: "Significant police resources were utilised to apprehend Mark Richardson Jnr, who was actively doing all he could to avoid detection.
"On the day of his eventual arrest, Richardson drove at speeds exceeding 65mph in a 30mph zone while fleeing police. His actions were not only reckless but exceptionally dangerous and put other motorists and members of the public at real risk of harm.
"His arrest was the culmination of extensive planning and co-operation from a range of Police Scotland departments and I want to thank all of those involved who helped ensure Richardson received another custodial sentence."
In 2010 Richardson was jailed for 10 years after a major operation led to the seizure of £2m of cocaine and heroin.