Deal reached on community buyout of Ulva Estate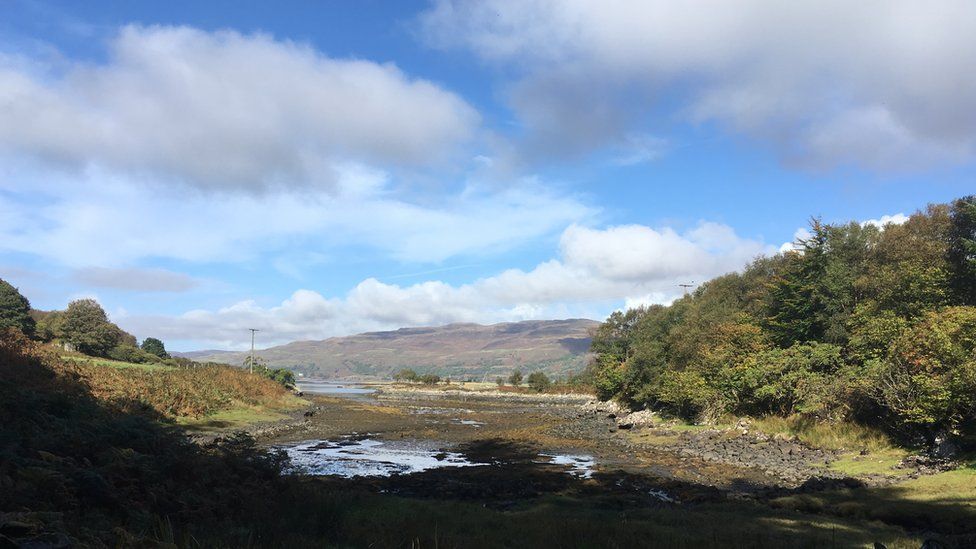 Negotiations have been concluded for the purchase of Ulva Estate on behalf of the island's community and the neighbouring Isle Mull.
Binding contracts were concluded earlier on Friday and ownership will transfer on 21 June.
The bid to buy Ulva was launched about a year ago when the present owner, Jamie Howard, decided to put the estate on the market.
Only six people, including the landowner, live on Ulva.
However, the community purchase also involves residents of north-west Mull.
The estate spans 4,942 acres (2,000 ha) and includes Ulva as well as some land on Mull.
In March, the Scottish Land Fund announced an award of up to £4.4m towards the buyout.
Local and national organisations, including Mull and Iona Community Trust, South West Mull and Iona Development and Mull Fishermen's Association, have supported the project.
North West Mull Community Woodland Company applied for a community right to buy of the estate under the Land Reform (Scotland) Act 2003.
The group said the aim of its purchase was to "bring about social and economic development" of Ulva for the benefit of the community now and for future generations.
A key objective is the repopulation of the island.
Colin Morrison, the community company's chairman, said: "To say we are extremely grateful to all our supporters and to the various funding agencies, organisations and individuals would be an understatement.
"We cannot thank everyone enough, not just for the financial support, but also the encouragement we've been given throughout the process.
"We have been heartened by the degree of interest and depth of support we have received from official agencies, commercial organisations and also private individuals at home and abroad."
Related Internet Links
The BBC is not responsible for the content of external sites.