Man wanted over missing Scot Lisa Brown case arrested at Heathrow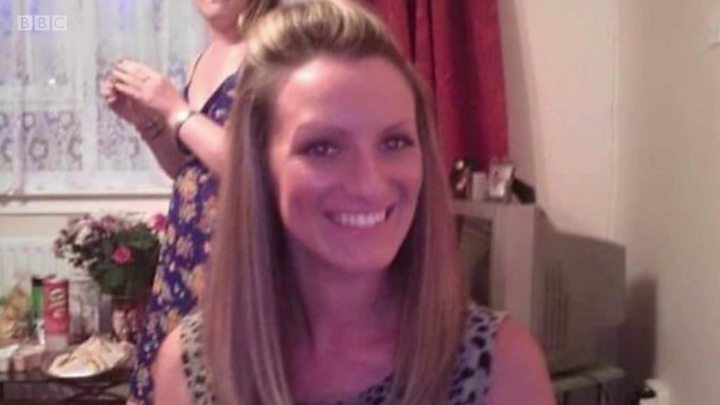 A man wanted in connection with the disappearance of a Scottish woman in Spain has been arrested at Heathrow Airport on a flight from South America.
Lisa Brown, originally from Alexandria, West Dunbartonshire, was reported missing in November 2015.
Metropolitan Police have confirmed Simon Corner, 35, was detained on a European Arrest Warrant at the request of Spanish police.
He is expected to be extradited within 10 days.
Lisa Brown was 32 when she disappeared from Cadiz in southwest Spain after failing to pick her son up from school.
The Scot had lived in Spain since she was 18 years old and worked in Gibraltar.
She was reported missing by Mr Corner, who is understood to be from Liverpool, on 8 November.
Last month, Ms Brown's family launched a fresh appeal, offering a £100,000 reward for information which helps the investigation into her disappearance.
Her brother Craig Douglas, travelled to Cadiz to make the new appeal.
It was the first time Crimestoppers had put up a third-party reward on foreign soil.
Her family believe she is dead but her body has not been discovered.
News of the arrest has given them hope that they may find out what happened to the mother-of-one.
Mr Douglas told BBC Scotland News website: "It was uplifting to hear about the arrest, but bittersweet.
"Hopefully it will lead to more developments and it might make it easier for someone to come forward with vital information that will lead us to find Lisa and bring her home."
"We fully expect him to be extradited.
"It has been nearly two-and-a-half years now and we are still far away from where we want to be.
"Bringing Lisa home is what we want."
The Spanish authorities also want to speak to another man - Stephen Jackson - in connection with Ms Brown's disappearance.
He was jailed in July 2016 for four years and nine months for smuggling 17 Albanians into the UK.
A spokeswoman for the Metropolitan Police confirmed: "A man has been arrested at Heathrow airport on a European Arrest Warrant for conspiracy to murder.
"Simon Corner was arrested on Monday, 16 April on a flight from South America. The arrest was at the request of Spanish authorities.
"He appeared at Westminster Magistrates Court on Tuesday, 17 April and he will be sent to Spain within ten days of the above hearing."