All-girls' junior school to admit boys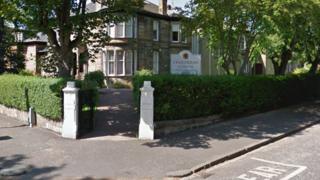 One of the last junior schools in Scotland for girls is to start admitting boys.
The nursery at Craigholme School in Glasgow already admits boys, and now the junior school will follow suit in August.
However, the secondary school will remain single sex.
The change was confirmed as it was announced that Craigholme and another independent school would work more closely together in future.
A partnership - the Glasgow Schools Trust - will be responsible for their oversight and co-ordination of Kelvinside Academy and Craigholme School.
State school
The schools say the development builds on their rich history.
Current Kelvinside Academy Rector Ian Munro will become executive headmaster of the Glasgow Schools Trust.
The trust's board will be made up of governors from both schools, and will be chaired by Donald Wilson, who will continue as chair of the board of governors at Kelvinside Academy.
Only one state school in Scotland does not admit boys - Notre Dame High School in Glasgow.
However, Glasgow City Council plans to hold a consultation on the school's single-sex status.