Injured walker airlifted from Ben Lomond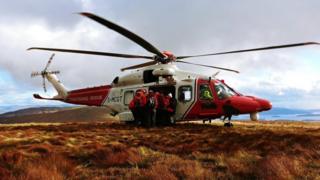 A walker with lower leg injuries has been airlifted to hospital after being brought down from the Ben Lomond summit on a stretcher.
The hillwalker got into difficulty on the 974m (3,200 ft) peak shortly before midday on Saturday.
The Lomond Mountain Rescue team took part in a five-hour rescue to bring the casualty down the mountain.
The walker was transferred to a waiting Coastguard helicopter and taken to hospital.