Man convicted of raping teenagers almost 40 years ago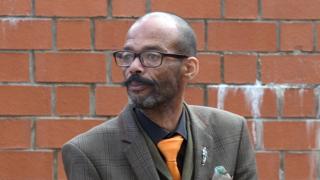 A man has been convicted of raping two teenagers almost 40 years ago.
Robert Yule, 53, from East Kilbride, attacked one victim after dragging her into a lane near Renfield Street, Glasgow, on 18 May, 1981.
He also raped a schoolgirl in Whisteleberry Road, Hamilton, after pulling her from a footpath into a secluded area.
Yule, who is known as Bruce, was found not guilty of another rape in Rutherglen in March 1992.
He claimed the teenagers had consented to have sex with him.
The Glasgow rape victim, who is now 54, told the High Court in Glasgow she was 18 when she was attacked after leaving a nightclub.
She said the last thing she saw before being dragged into the lane was Yule.
'Evil look'
"He had an evil look, " she said. "He grabbed me. It happened so suddenly. He forced me against a wall and he pulled and pushed me to the ground."
The woman said she told her mother she had been raped and they went to the police station to report it.
She added: "They said I must have had too much to drink and said I was out looking for men."
The woman said that 10 years later she came across Yule at a social event. He said he was sorry for what happened and was laughing.
Yule's other victim, who is now 52, said she was 14 or 15 when he raped her.
She said she did not tell anyone what had happened until she was 17 when she told her best friend.
Defence counsel Sarah Livingstone asked the woman: "You accept that after this so-called rape you had sex with Bruce," and she replied: "Yes after."
The court heard that police opened an investigation into Yule two years ago and spoke to the woman as part of their inquiries.
Judge Norman Ritchie QC deferred sentence on Yule, who is deaf, until next month for background reports. He was given bail.