Glasgow Airport appeal over lost soft toys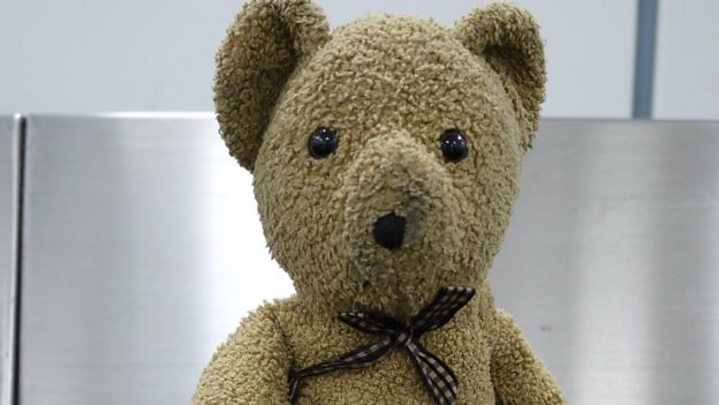 An airport has launched an appeal to reunite young passengers with hundreds of teddies left behind on their travels.
The lost property office at Glasgow Airport is overflowing with soft toys, with 21 left in the last three months.
Pictures of the lost toys are being shared by the airport on social media.
Staff said they knew children could be left "distraught" by losing a cuddly friend will also be introducing a "take care of my bear" tag.
The tags will be given to youngsters travelling with soft toys and will be marked with the owner's details.
Glasgow Airport is encouraging the owners of missing soft toys to return to the Luggage Point base to collect them.
A spokesman for the airport said: "We hope that somebody will recognise their furry friend and collect them.
"We're just softies really, and we're doing everything we can to make sure more bears don't get mislaid which is why we're introducing our new teddy bear tags.
"We can't bear for any more teddies to go missing and we understand how traumatic it can be for any child and their parents."