Millport country music gig for US hurricane victims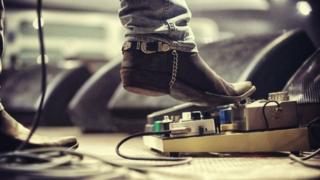 A benefit gig for victims of Hurricane Harvey is to be held at the Millport Country Music Festival on Sunday.
Headline act Mark Chesnutt has been forced to pull out because he is unable to leave his home in Beaumont, Texas.
At least 47 people have died as a result of the hurricane and about 43,000 people left homeless.
US President Donald Trump has asked Congress for more than $7bn to help with recovery efforts following flooding in Texas and Louisiana.
The Millport event, which is being held throughout the weekend, is featuring country music artists from Britain and the US.