Celtic 'appalled' by fans' Lee Rigby murder chant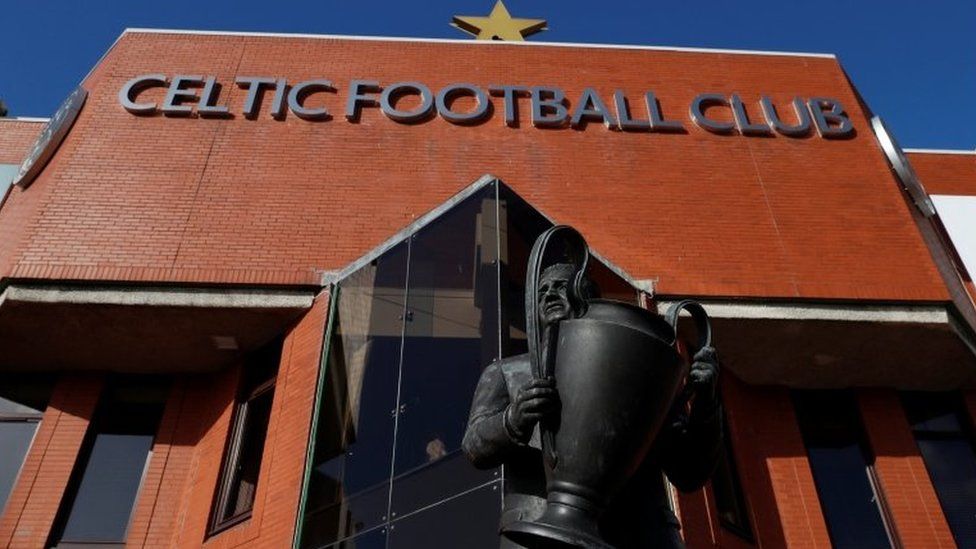 Celtic has said the club is "appalled" by fans chanting in apparent celebration of the murder of soldier Lee Rigby.
The fans were recorded outside the ground when Celtic visited Sunderland for a friendly match on Saturday.
Their abusive chant concerned the Royal Regiment of Fusiliers soldier, who was murdered by terrorists in May 2013.
Lee Rigby's family said they were "hurt and traumatised" by the fans' behaviour captured on video.
The club has promised to take firm action against anyone identified as being involved.
The Celtic statement said: "Clearly everyone at Celtic is appalled by these events. Such behaviour in no way represents Celtic Football Club or our supporters.
"We understand this incident is now subject to an ongoing police inquiry.
"Let us be clear, in the event that any individuals are identified as being responsible, Celtic will take the strongest possible action."
Lee's mother, Lyn, was quoted on the the Lee Rigby Foundation Facebook page saying she had been "shocked" by the fans in the video.
She said: "As you can imagine we have been hurt, traumatised and deeply shocked to see the hate filled video directed at Lee by fans of Glasgow Celtic.
"It has been heartbreaking for his sisters who still feel the pain of his loss every day.
"Football fans the world over have supported our family and continue to do so."
Northumbria Police has confirmed it has been made aware of the content of the video.
In a statement, the force said: "We're aware of the chants that were made and are looking into these to see if any criminal offences took place and will take necessary action."
Two were found guilty of murdering Lee Rigby outside Woolwich barracks in south-east London.
Michael Adebolajo, 29, and Michael Adebowale, 22, struck Fusilier Rigby with a car before hacking him to death.
Adebolajo had claimed he was a "soldier of Allah" and the killing was an act of war.