Man cleared over driver's cardiac arrest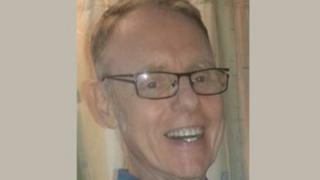 A man has been cleared of causing the death of a driver who had sounded his horn at him.
John Boland, 60, suffered a fatal cardiac arrest after a confrontation with pedestrian Andrew Friel in Paisley in July 2015.
A jury acquitted Mr Friel of culpable homicide but found him guilty of minor assault.
Prosecutors decided not to move for sentence, and Mr Friel walked free from the High Court in Glasgow.
The trial had heard that Mr Boland had sounded his horn at Mr Friel who had been in the middle of the road.
Mr Boland's daughter Erin, who was in the car, said Mr Friel chased after them and banged on the back of the car.
The jury was told that Mr Boland got out and was pushed during the subsequent confrontation.
Mr Boland got back into his Honda and drove away but the car did not stop at a roundabout and crashed into fences.
His daughter said her father was slumped at the wheel and she was unable to feel a pulse.
Mr Boland was taken to hospital but died two days later.
After the verdict, judge Lord Matthews told the jury Mr Boland's loss remained "a tragedy" for his family.