Funds raised for US flight ban vet to return to Glasgow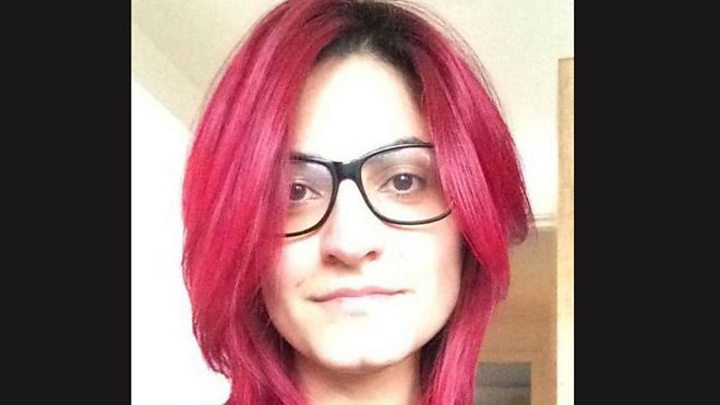 An appeal to raise funds for a Glasgow vet caught up in the American flight ban raised more than double the amount she needed to get home, much of it just a few hours after it was launched.
Hamaseh Tayari was told she could not fly from Costa Rica via New York as she travels on an Iranian passport.
Airline officials at San Jose airport also told her that her transit visa for the US was no longer valid.
She and her boyfriend had to book £2,600 flights via Madrid and London.
Dr Tayari told BBC Radio Scotland that the cost of the flights would leave the couple without money for food, rent and bills for the next few months.
A crowdfunding appeal, launched by Women for Independence on Saturday evening, raised £6,175.
On hearing that enough money had been raised to cover the flights, Dr Tayari said: "This is amazing."
The remainder of the money is being donated to the Scottish Refugee Council.
On Sunday morning Dr Tayari posted a picture on Facebook from Costa Rica airport in front of a sign which said "avoid being punished".
On the post, she wrote: "Still waiting at San Jose (Costa Rica) airport to fly to Madrid. At least far from the USA chaos. We fell (sic) tired, but not alone! Thanks for all the support, and love people!"
Dr Tayari was prevented from flying to the US under President Donald Trump's executive order barring people from several Muslim countries.
The American president said the measures would "keep radical Islamic terrorists out of the US".
The 90-day travel ban affects nationals from Syria, Iran, Iraq, Libya, Somalia, Sudan and Yemen.
Speaking to BBC Scotland from San Jose airport in Costa Rica on Saturday night, Dr Tayari, who works at the University of Glasgow, said: "We arrived at the airport this morning at five o'clock for the check-in to fly to New York, and then from New York to Glasgow.
"The people at the check-in told me that I was not allowed to take the plane because of the new rules."
Dr Tayari grew up and studied in Italy, qualifying as a vet in 2012.
She was awarded a PhD by the University of Pisa after a short period of extra training in Switzerland and moved to Glasgow to continue her studies in November 2015.
She said: "I still have Iranian nationality, because I've never thought about changing it.
"I've never had any problems until now, maybe I've had to wait a bit longer for visas, but nothing like this has happened to me."
Professor Anton Muscatelli, principal of the University of Glasgow, said: "I have spoken with Dr Hamaseh Tayari and she has been overwhelmed by the messages of support she has had on social media and will be travelling back to Scotland, via Spain, in the next 24 hours.
"The university has made clear that we will do all we can to help Hamaseh. We look forward to welcoming her back on campus.
"The university would also like to acknowledge and to thank the many people who have been in touch and who pledged and provided support on social media.
"We provide advice and guidance to staff and students if they find themselves in difficulties when overseas, and we will be reviewing this in the light of this weekend's events."
A Scottish government spokesperson said: "The Scottish government is closely monitoring the situation and we have made contact with the UK government to raise the case.
"We stand ready to offer whatever assistance we can to Ms Tayari or her family at this difficult time."