Digital loyalty firm to create 45 new jobs in Glasgow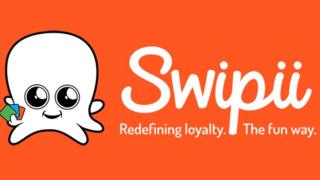 A Glasgow-based digital loyalty firm is to create 45 new jobs over the next year after receiving a £500,000 grant from Scottish Enterprise.
Swipii allows shoppers to collect loyalty points on purchases at 563 UK locations, by scanning a card, key fob or a mobile app.
The app is integrated with Facebook and allows for additional information to be gathered for marketing offers.
Swipii has 10 staff but aims to recruit dozens more for its Glasgow office.
Chief executive and co-founder of Swipii, Chitresh Sharma, said: "One of the best choices we made was to start a business in Scotland due to its amazing and very supportive ecosystem.
"We are delighted to see such fast growth and hope to repeat a SkyScanner story but this time from Glasgow."
Finance Secretary Derek Mackay added: "Swipii is an excellent example of a Scottish start-up at the forefront of software technology.
"I welcome their investment, supported by a £500,000 Regional Selective Assistance award from Scottish Enterprise, which will lead to the creation of 45 new jobs and secure additional space in Glasgow - testament to the skilled workforce here."