Anti-racism STUC march held in Glasgow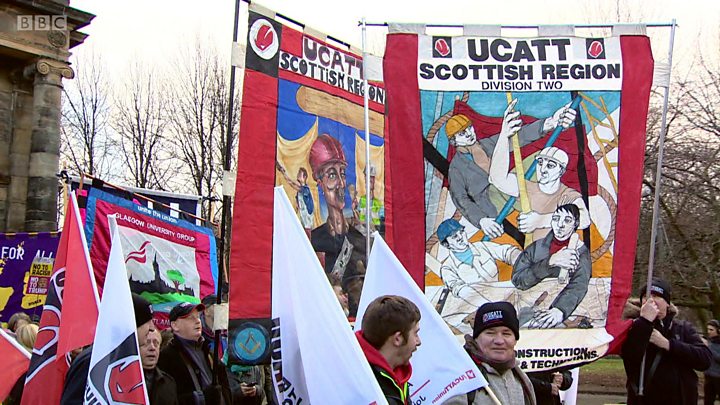 Several hundred people have taken part in an anti-racism march in Glasgow.
The event was staged as part of the annual Scottish Trades Union Congress (STUC) St Andrew's Day march and rally.
It was organised by the STUC Black Workers' Committee, with the theme "No Racism: Protecting Rights, Defending Communities".
STUC general secretary Grahame Smith said there had never been a more important time to show support for equality and reject racism.
He added: "We are facing an unprecedented challenge from the right, with racist views permeating the mainstream in such a way as we have not seen in a generation.
"All around we see challenges to liberty and equality, with systemic attacks on employment rights, threats to human rights, question marks around the continuing status of migrant workers and rising hate crime."