Rapist smirked as victims gave evidence against him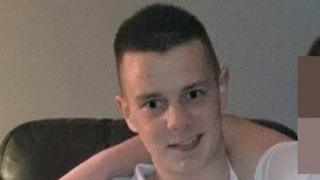 A man who laughed and smirked during a domestic abuse trial has been convicted of beating and raping two women.
Scott Chalmers was convicted of five charges of rape and numerous assaults against his ex-partners at addresses in Ayrshire between 2012 and 2015.
The 23-year-old, from Stevenston, North Ayrshire, was warned about his conduct while both distressed victims gave evidence against him.
Sentence on Chalmers was deferred and he was remanded in custody.
Sexist insults
His name was also added to the sex offenders' register.
Following the guilty verdicts at the High Court in Livingston, judge Lord Bannatyne told the jury: "This was undoubtedly not a pleasant case to listen to. Unlike me you're not used to listening to this type of evidence."
During the trial the jury was played a recording of foul-mouthed, abusive messages Chalmers had left one of his victims - a 30-year-old woman - after she left him.
The calls included racist and sexist insults and threats to kill the woman and her child.
The woman told the court that "controlling" Chalmers had repeatedly insulted her looks and weight.
In a bid to please him she had lost so much weight that her friends thought she had become addicted to heroin.
The woman also recalled violent attacks, saying: "He'd hit me and call me names to the point where it would just be easier to have sex with him.
"At first I used to fight and say no, but at the end I'd just lie there like a rag doll and hope it would be over, because he'd hit me if I didn't.
"It was easier to have sex than to get hit, get shouted at, get called names. It was Scott's way or no way. You just had to do what he wanted."
Boiling water attack
The other victim, now aged 23, gave evidence that Chalmers repeatedly raped her during the time she spent with him.
She said he threatened her, locked her in the house and punched her.
He once poured boiling water over her hand and regularly threw heavy objects such as ashtrays at her.
She claimed she was also subjected to daily abuse about her weight and her relatives gave evidence that her "outgoing and confident" personality changed dramatically for the worse under his influence.
Giving evidence in his own defence, Chalmers admitted he had "occasionally" hit the women but strenuously denied sexually assaulting them.
The jury, however, found him guilty of all rape charges and assaults against his victims.