Car crashes through window of filling station in Coatbridge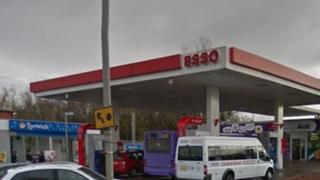 A filling station in North Lanarkshire has been badly damaged after a car crashed through its shop window.
Emergency services were called to the Esso filling station in Coatbank Street, Coatbridge, at about 12:24.
It is believed that the vehicle involved was driven by an elderly woman. No-one is believed to have been seriously injured.
A spokeswoman for Police Scotland said officers were still at the scene of the incident.