Max Whitlock performs in woollen suit for Prince Charles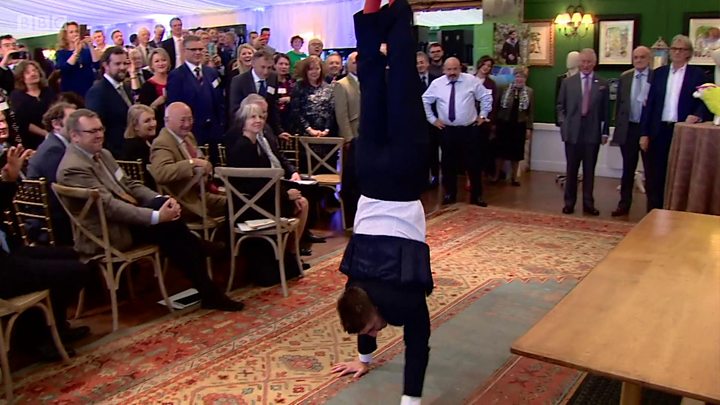 Double gold medal-winning gymnast Max Whitlock has performed for Prince Charles in a specially-designed suit.
The Olympic star spun on his hands on a table in a woollen suit designed by Sir Paul Smith.
His performance at Dumfries House in Cumnock, East Ayrshire, received cheers from delegates at a conference staged by the Campaign for Wool.
Supermodel David Gandy, Marks and Spencer boss Steve Rowe and a flock of sheep were also at the event.
In a speech afterwards Prince Charles, who is known as the Duke of Rothesay in Scotland, called for hundreds of people involved in the production, fashion and retail of wool to sign up to the Dumfries House Wool Declaration.
It commits to protect the environment and uphold best practice across the production and trading of wool products.