Hotel evacuation after gas leak near Glasgow Airport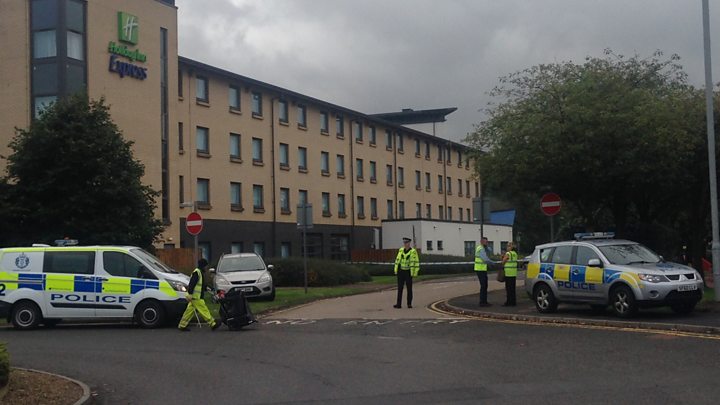 Up to 200 guests were evacuated from a hotel near Glasgow Airport after a gas leak was discovered overnight.
The M8 was closed between junction 27 Arkleston and 29 St James for about three and a half hours.
Guests at the Holiday Inn Express at Glasgow Airport were moved to the nearby Holiday Inn.
Gas engineers traced the leak to an underground mains pipe in St Andrews Drive. The airport is operating as normal and the road has now reopened.
The leak, believed to be on a road near the Holiday Inn Express car park, was reported at 02:45. Gas engineers were at the scene throughout the day, along with police officers and firefighters.
The leak was fixed by mid-afternoon.
There are no reports of anyone becoming unwell as a result of the leak.