Bus driver guilty of driving into flood water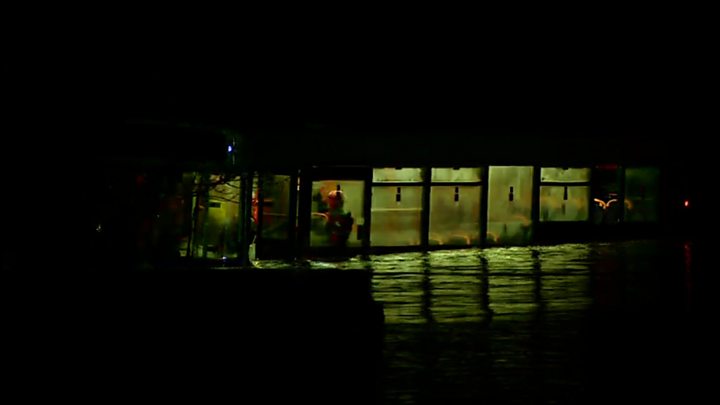 A bus driver who had to be rescued along with 12 passengers after his vehicle became stranded in flood water has been convicted of careless driving.
Tudor Davies believed he could make it through the flood water on the B741, near Dailly, South Ayrshire, during Storm Frank on 30 December.
The Stagecoach 58 bus stalled and all on board were rescued by helicopter.
Davies, 49, was fined £2,000 following a trial at Ayr Sheriff Court and had nine points added to his licence.
He had originally been charged with dangerous driving but was found guilty of the lesser charge by Sheriff Mhairi MacTaggart.
The sheriff told Davies, from Patna, East Ayrshire, he had made a significant error of judgement.
The trial had heard how Davies and 10 adults and two children - a boy aged seven and a five-year-old girl - were airlifted from the bus after it became engulfed in water.
At the time of the incident, one of the rescued passengers, Phyllis Young, told BBC Scotland that it had been a terrifying ordeal.
She said: "The water was in the bus. It was coming up and up.
"It got to the window, there was big waves. You could see the current. It was very, very scary."
The passengers were forced to move to the rear of the bus as the front section of the bus was covered with water.