Man and woman hurt in light aircraft crash north of Oban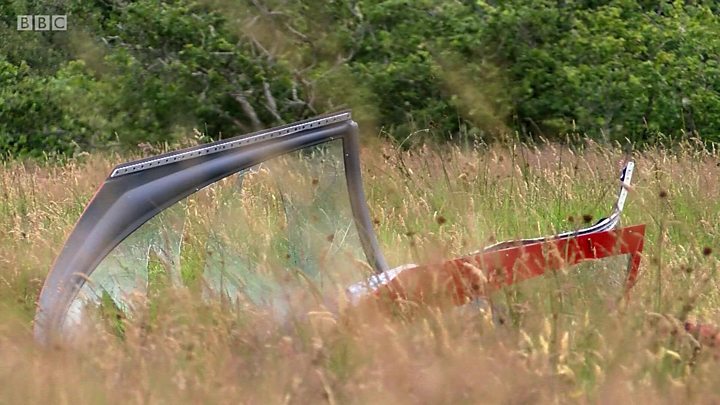 A man and woman have been injured after a light aircraft crashed in Argyll.
The plane had just taken off from Mull and was due to stop at Oban Airport to refuel before heading to Barra, when it appears it got into difficulty and came down near the village of Benderloch.
It happened just after 11:00. The crash scene was located after coastguard helicopters were scrambled.
The man was airlifted to hospital with serious leg injuries and the woman was being treated for chest injuries.
Their injuries were not believed to be life-threatening.
The light aircraft involved was a Breezer B600, police said.
The man was being treated at the Queen Elizabeth University Hospital in Glasgow and the woman was taken to the Royal Alexandra Hospital in Paisley.
A Police Scotland spokesman added: "Emergency services attended the scene and have made the crash site secure.
"A joint investigation between Police Scotland and the Air Accident Investigation Branch is ongoing to establish the circumstances surrounding the crash."
The Maritime and Coastguard Agency said the UK Aeronautical Rescue Coordination Centre (ARCC) received a call at 11:07, with reports of a light aircraft crash near Ben More, Scotland.
This report was followed by a report from Rescue Co-ordination Centre (RCC) Germany of an aircraft Emergency Locator Transmitter (ELT) activated at Beinn Lora, Scotland, about 35 miles to the west of the initial report.
Two UK Coastguard helicopters were immediately scrambled by the ARCC and sent to the two locations.
A helicopter based at Inverness was sent to Ben More and one based at Prestwick went to Beinn Lora, where it located the crashed aircraft on a mountain.
The Inverness helicopter arrived on scene 15 minutes later.