Renfrewshire councillor Terry Kelly reinstated to Labour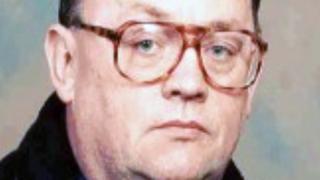 A Scottish Labour councillor suspended from the party over a series of posts on his blog about Zionism and Israel has been reinstated.
Renfrewshire Council member Terry Kelly was suspended by Labour in May.
It came after he wrote strongly in defence of former London mayor Ken Livingston, who was suspended from the party for making comments about Hitler.
In a blog posted on Thursday, Mr Kelly said that his suspension from the Labour party had been lifted.
A spokesman for Renfrewshire Council also confirmed he had been reinstated.
In his original blog, Mr Kelly described himself as "anti Zionist and anti Israel" but he said he was not "anti-Jewish in any way".
'Toxic atmosphere'
He said he had been the victim of a "classic smear", in his latest post.
The Paisley North West representative added: "In over 43 years in the Labour party I have never heard one anti Semitic remark made, it was gutter politics at its worst."
Mr Livingston was suspended from Labour for making comments about Hitler while speaking in defence of MP Naz Shah, who had earlier been suspended over accusations she was anti-Semitic.
She was reinstated last week following a meeting of the party's national executive committee.
An inquiry by Shami Chakrabarti found that the Labour party was not over-run by anti-Semitism or other forms of racism but there is an "occasionally toxic atmosphere".