Man cleared of abducting five-year-old in Glasgow store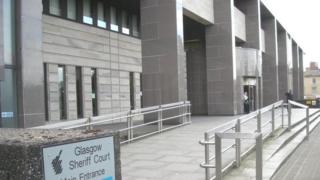 A man has been cleared of attempting to abduct a five year-old girl from a Braehead shopping centre store.
Mohammed Hussain, 58, was accused of taking the child by the hand, leading her away from her mum, and towards the doors of River Island on 10 July 2015.
The father of three has been found not guilty of the alleged offence at Glasgow Sherriff Court.
His wife Joanne, 54, was also acquitted when it was ruled there was no evidence against her.
Mr Hussain said: "I am grateful that justice and common sense has prevailed.
"The last 12 months have been a living nightmare, helped only by the support of my sons and family who never doubted my innocence."
During a police interview the child - now six - told officers that a man had taken her hand while she was out shopping with her mum.
The girl told officers she was beside her mum when the man took her hand and began leading her out the door.
Mr Hussain protested his innocence throughout saying "it was an innocent thing that happened". He had been out shopping with his wife when the alleged offence took place.