Man sought over racial and homophobic abuse on train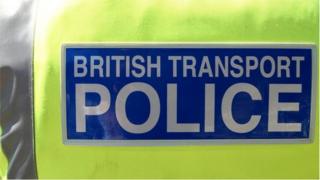 Police are appealing for information after a man made racist and homophobic comments on a train between Queens Park and Glasgow Central.
The incident occurred on Wednesday 29 June at around 08:40.
It is not believed the abuse was directed at any one person and the man left the train after being challenged by other passengers.
The suspect is said to be white and in his mid-fifties, with blue or green eyes.
He is around 5ft 10in tall, of a slim build, and was wearing a white shirt and long navy coat.
PC Debbie McKechnie said: "Abuse, and particularly abuse which is motivated by hatred, is abhorrent and we are working hard to drive such behaviour from our railways."