Student jailed over indecent images of children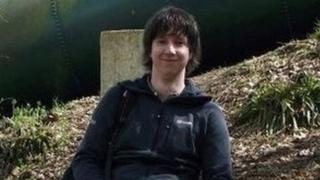 A man who admitted downloading indecent images of children and later described the young victims as "participants" has been jailed for 18 months.
James Hudson, from Devon, was caught with thousands of images and hundreds of videos at a flat in Glasgow.
The 27-year-old PHD student made the "participants" remark to a social worker but later admitted it was wrong.
Hudson will be monitored for 10 months after his release and was placed on the sex offenders register for 10 years.
Glasgow Sheriff Court heard that Hudson had been studying for a PHD in quantum optics and photonics, had no previous convictions and came from a stable family background.
Extreme pornography
Intelligence lead police to his student accommodation flat at Blackfriars Road in August last year, where they took away and examined computer hardware.
A total of 1,730 images and 295 indecent videos of children, up to the most extreme level, were recovered.
The court heard 1,994 images and 447 videos of extreme pornography were also found.
A social work report on Hudson was compiled after an interview between him and a social worker.
Defence lawyer Pauline McKenzie addressed the sheriff on the findings in the report.
She said he accepted the children in the images were victims, adding: "He doesn't know why used the word 'participants'."
The lawyer said he accepted it was wrong.