Oban hit by two earthquakes in a week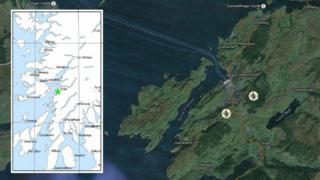 An area around Oban on the west coast of Scotland has been hit by two mini earthquakes in the space of a week.
The strongest tremor was felt at 23:00 on Wednesday, measuring 1.9 on the Richter scale, and felt by residents in and around the Argyll and Bute town.
A 1.3 magnitude quake was recorded by the British Geological Survey a few days earlier, at midday on Saturday.
The largest known Scottish earthquake struck near Loch Awe in 1880, with a magnitude of 5.2.