Airdrie mum thanks 'hero' taxi driver for helping son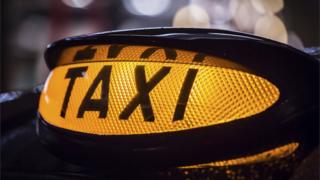 A mother has thanked a "hero" taxi driver who picked up her son when youths were threatening him.
Lynn Black Bell said the driver spotted her teenage son getting abuse as he walked home in Airdrie so he stopped his car and told him to jump in.
In a Facebook message to Airdrie Taxis, shared more than 12,000 times, she said: "He never even took the fare.
"Please pass this on so he knows how much we appreciate his actions. He's an angel."
On social media, hundreds of people have paid credit to the driver, understood to be Billy Gilchrist, from Airdrie.
Ms Black Bell said her son received the abuse on the train to Airdrie on Tuesday night from two youths who started following him home.
She wrote: "One of your taxi drivers swerved his car across the road to stop the guys from jumping him. He had obviously been watching them.
"The ned guys still followed him home, throwing stuff and shouting they were going to stab him.
"The same taxi guy came round the corner, stopped his taxi and said get in and took him home. He is my actual hero."
The BBC Scotland news website contacted Airdrie Taxis but there was no-one available to comment.