Man had almost 46,000 child abuse images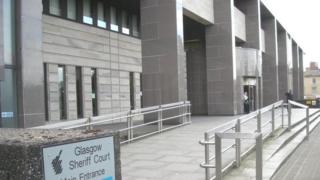 A man who was caught with almost 46,000 indecent images of children has been jailed for two years.
Trading standards officer Andrew Baisley, 37, denied downloading the abuse images despite them being found by police at his home in Cambuslang.
He claimed he mistakenly ordered some of them online, believing they were gay pornography.
He also said acquaintances from a gamblers anonymous group left devices containing the images at his house.
Following a trial at Glasgow Sheriff Court he was convicted of downloading and possessing indecent images of children between 2003 and 2014.
He was put on the sex offenders register for 10 years.
Credit card
The court heard that Baisley ordered the illegal material from a company in Canada using his credit card which sparked an investigation.
Police were granted a search warrant and went to Baisley's house in Cambuslang where they took two hard drives, a USB pen drive and a laptop.
In total 45,725 images of children, ranging from the lowest to the highest level, were identified. Of them, 5,666 were still accessible.
In evidence Baisley claimed he bought what he believed was gay porn online but disposed of it when he realised it featured children.
He alleged he was then very unlucky when members of his gamblers anonymous group came back to his house after a meeting and left items of computer hardware behind.
The court heard that Baisley had lost his job as a result of the conviction.