More than 100 Glasgow school janitors to strike in pay dispute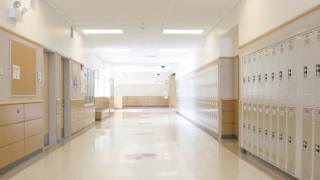 More than 100 school janitors in Glasgow are to stage a three-day strike next week in a dispute over pay.
The union, Unison, said more than 130 members employed by Cordia - an arms-length body of Glasgow City Council - could take part in the action.
It wants additional payments for staff undertaking tasks which are dirty, unpleasant, involve regularly working outside or involve heavy lifting.
Cordia said it would make sure affected schools would be open.
A Cordia spokesman said: "We will make sure that affected schools are open and that any disruption is kept to a minimum. The majority of our janitors are not involved and will continue to work normally."
Escalate action
Unison said that Cordia was "refusing to pay a Working Context and Demands Payment to school janitors" and was "using spurious arguments to justify not making this payment".
The payment covers "dirty, unpleasant" tasks and those that "involve working outside on a regular basis or heavy lifting".
The annual payment ranges from £500 to £1,000.
Unison said its members had been boycotting disputed duties for six weeks and had decided to escalate their action as Cordia and the council had refused to reach a negotiated settlement.
Unison Glasgow branch officer Sam Macartney said: "Unison is very clear that school janitors meet the criteria to be awarded this payment.
"Our members have been left with no option other than to take this action as both Cordia and the council are wrong and just not listening to our members."