New Beatson Institute breast cancer study funded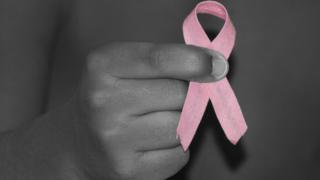 Funding has been announced to allow the University of Glasgow's Beatson Institute to carry out a three-year study into breast cancer treatment.
The award of £210,000 has been jointly funded by the Scottish government and the charity Breast Cancer Now.
Dr Stephen Tait, who will lead the research, said he hoped it would make treatments more effective.
The funding was announced at the new £22m Lanarkshire Beatson at Monklands Hospital in Airdrie.
Dr Tait said: "This joint grant from Breast Cancer Now and the Chief Scientist Office of the Scottish government will enable studies into the pro-cancer protein MCL-1, which has been linked to poor patient outcomes.
"We hope that this research could lead to new ways to make breast cancer treatments more effective."
Mary Allison, Scotland director of Breast Cancer Now, said: "Over 1,000 women die from breast cancer each year in Scotland - they are mothers, grandmothers, daughters and friends.
"Every partnership and investment in research gets us closer to our vision that by 2050 no women will die of breast cancer."
The research award was announced by health secretary Shona Robison during a visit to Lanarkshire Beatson.
She said: "While research into cancer is vital, we must also continue to invest in the treatment for those with the condition. Demand for radiotherapy is set to increase significantly over the next 10 years as more of us live longer and more cases of cancer are detected at an earlier stage.
"This is why the Scottish government is determined to see more patients treated in modern facilities like the Lanarkshire Beatson."
A total of £450,000 will be allocated to cancer research projects in a programme of funding by the Scottish government and Breast Cancer Now.