North Lanarkshire Council leader Jim McCabe to step down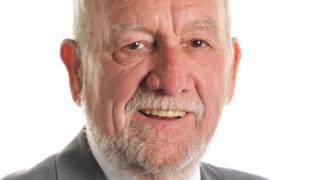 One of Scotland's longest serving council leaders is set to step down at the end of February.
Labour's Jim McCabe has been leader of North Lanarkshire Council since 1998.
He will step down as leader at the Labour Group AGM next month and member for the Thorniewood ward before the local government elections in May 2017.
Councillor McCabe said he had enjoyed "a terrific run as council leader" and was "incredibly proud of the administration's achievements".