Vulnerable woman Grace Carrigan found in Glasgow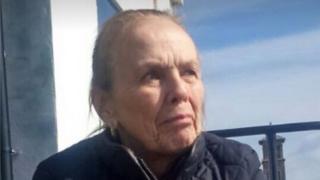 A vulnerable 71-year-old woman who was reported missing from her home in Glasgow has been found safe and well.
Grace Carrigan's husband raised the alarm from their home in Lochlibo Avenue, Knightswood, where she had last been seen at about 22:30 on Monday.
Police expressed concern as Mrs Carrigan has dementia and Alzheimer's. They were also worried she would be unprepared for the cold weather.
The force said that she was traced on Tuesday morning.