Sex attack on woman near Kelvingrove Art Gallery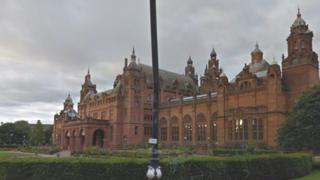 An investigation is under way after a woman was sexually assaulted near Glasgow's Kelvingrove Art Gallery.
Police Scotland said the 20-year-old woman was attacked at the rear of the gallery at about 20:00 on Monday.
Officers have taped off an area near a walkway in nearby Kelvingrove Park.
Police said there was no information available at this time about the condition of the woman or a description of her attacker.