Trial over alleged 50 Shades of Grey Glasgow cinema attack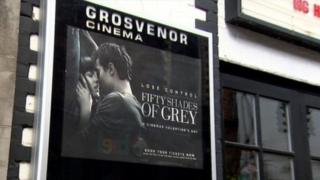 Three women are to stand trial for allegedly attacking a couple in a Glasgow cinema during a showing of the film Fifty Shades of Grey.
Carolanne Munro, 31, Isabel Munro, 51 and Phyllis Ross, 51, deny assaulting Jacqueline Coia at the Grosvenor Cinema in Ashton Lane.
They also deny assaulting Martin Coia, and struggling with police on 15 February this year.
At Glasgow Sheriff Court, a trial was set for February next year.