Profit hike for broadcaster STV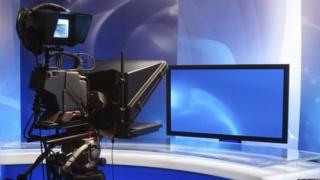 Broadcaster STV has reported a 14% rise in pre-tax profits to £17.3m and increased its dividend by 300% to 8p per share.
The Glasgow-based company's revenues rose by 7% to £120.4m.
During the year, STV launched its local services in Glasgow and Edinburgh and bid for three more.
The group said it had increased its reach with 92% of Scots interacting with STV every month and more than half using at least three STV services.
Chief executive Rob Woodward said: "Our focus on our consumers, who we are serving with new and enhanced services, is enabling us to grow our commercial market share as we provide our advertisers with an increased range of ways of reaching their target markets."
The group's digital revenues grew 23% to £5.3m but sales at the production division were down slightly at £13.3m and short of the target of £16.8m.
During the year, STV secured a number of returning series commissions including Catchphrase (ITV), The Link (BBC One), Antiques Road Trip (BBC One) and Celebrity Antiques Road Trip (BBC Two).
Local channel
The number of hours produced totalled 164, including in-house STV commissions.
Meanwhile, STV says it hopes its new local channel for Glasgow will break even later this year.
The channel attracted about £600,000 in revenue during its first six months on the air.
The company said it hoped STV Glasgow would achieve a "break even run rate" in the second half of this year.
When the station was launched, the company had appeared optimistic in a BBC Scotland interview that the station would be profitable even sooner - although it did not underestimate the challenge.
STV Glasgow is part of a chain of local television stations across the UK. The company was the only established broadcaster to apply for a local licence.
A sister station for Edinburgh opened in January, and the company has applied for more local TV licences in other parts of Scotland.