Glasgow-based firm behind 'WeeMees' in liquidation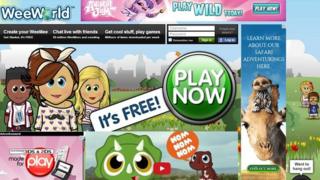 The Glasgow firm behind the 'WeeMees' internet brand has gone into liquidation with the loss of 19 jobs.
WeeWorld produces a social network site targeted towards teenagers and children, offering instant messaging and avatar-based chat.
Provisional liquidators from FRP Advisory said the company had encountered cash flow problems.
They said 11 of the 30 staff at its Blythswood Square headquarters had been retained while a buyer was sought.
Tom MacLennan and Iain Fraser from FRP have been appointed as joint provisional liquidators of the firm.
'Outstanding opportunity'
Mr MacLennan said: "WeeWorld is an entertainment business with a large and loyal following in the youth market.
"This is an outstanding opportunity to acquire a unique brand with a wealth of specialist intellectual property that has benefited from substantial investment.
"The IP, brand and assets of WeeWorld will be of interest to the games and apps sector, or to a business looking to acquire a unique portfolio of knowledge and expertise in the entertainment market."
WeeMees are 2-D avatars that WeeWorld users are issued when first joining the online community.
Users can then customise body shape, skin colour, hair style, emotion, clothing, accessories, pets, pastimes, passions, pursuits, sports, backgrounds, moods, emotions and feelings.