Mother of speeding driver victim David Young awarded damages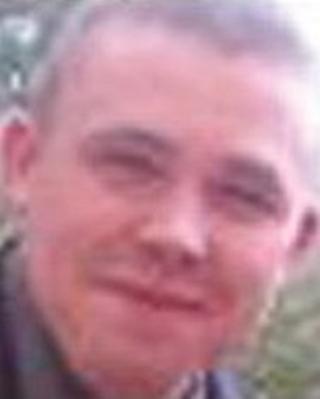 A woman who came across a fatal crash in which her son died has been awarded £231,000 in damages after a judge ruled she was a secondary victim.
Martha Sarah Young, 60, passed the crash scene in Glasgow where her 26-year-old son David died in June 2010.
Arthur MacVean, 65, was convicted of causing his death by dangerous driving and jailed for four-and-a-half years.
MacVean admitted liability and was ordered to pay enhanced compensation to secondary victim, Mrs Young.
MacVean was driving at a speed in excess of 65mph in a 30mph zone when he lost control of his car in Danes Drive, in Glasgow's Scotstoun area, on 1 June 2010.
The vehicle smashed into a wall and hit Mr Young - who died at the scene - before colliding with a lamp post and a tree.
Civil action
The electrician was on his way to meet his mother at Scotstoun Leisure Centre when he was killed.
Mrs Young passed the scene on her way to the gym and her growing suspicions that her son had been involved in the crash were later confirmed when police told her he had died.
Mrs Young later raised a civil action against MacVean, who admitted liability,
A judge at the Court of Session had to assess the amount of damages and whether Mrs Young was a secondary victim which would entitle her to enhanced compensation.
In her ruling, judge Lady Rae said: "On the evidence which I heard, I was of the view that the pursuer (Mrs Young) was clearly very upset before she had had the death confirmed."
The judge said Mrs Young began to feel uncomfortable very shortly after viewing the wrecked vehicle and her suspicions about her son's involvement began fairly soon and she was distressed before police confirmed his identity.
'Model son'
The court heard that Mrs Young, from Bearsden, East Dunbartonshire, and her son had a very close relationship.
The judge said: "She spoke of him as taking over some of the roles of his father (who died in a North Sea helicopter crash in 1992)) such as undertaking jobs in the house. She described her son as supportive and as being a 'model son'."
Lady Rae said in assessing the damages to be awarded she was entitled to consider that Mrs Young had a particularly close relationship with her son which she said was no doubt affected by the untimely loss of her husband and the closeness which developed between them afterwards.
She had tried to be both his mother and father.
The judge's award included £80,000 for loss of society, £30,000 for personal services, £35,000 for pain and suffering, £80,000 was agreed for loss of earnings and services and £6,250 for the cost of psychological treatment.