Team Scotland gymnast's 'stolen' tracksuit was misplaced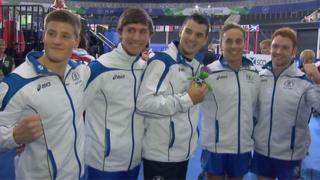 Commonwealth Games gymnast Liam Davie's tracksuit which was reported stolen from his washing line was just "misplaced", it has emerged.
Liam was part of the silver medal winning men's team at Glasgow 2014 which also featured Frank Baines, Adam Cox, Dan Keatings and Dan Purvis.
It was originally reported that the tracksuit had been stolen from the gymnast's washing line in Coatbridge.