Free Wifi internet access spots now live across Glasgow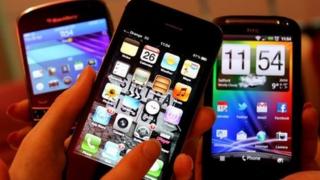 Glasgow has become the first city in Scotland to launch a council-led scheme offering free access to the internet.
The Urban Wireless programme, delivered by BT, is a network of 50 Wifi spots covering the city centre and parts of the east end.
The first phase went live on Thursday with a second phase to extend coverage planned for next year.
It gives free 24-hour access to the internet for the duration of the contract - a minimum of eight years.
'Special day'
Council leader Gordon Matheson said: "Today is a special day, when Glasgow becomes the first Scottish city to offer free Wifi.
"Anyone coming to the streets, public spaces and community centres covered by the first stage of this network will be able to take advantage of this innovative, fast and high-quality service.
"In particular, the availability of free Wifi in 31 community centres across Glasgow means that we are now seen as a blueprint for other cities to follow."
The BT contract is for eight years with an option to extend for another two.
The Urban Wireless programme is part of the city council's Digital Glasgow roadmap published in January 2014, which aims to place Glasgow as a world-leading digital city by 2017, supporting economic and social regeneration.
Glasgow's city wireless delivery is based on a concession model, meaning that access to the wireless network in the city comes through the lease of council-owned street furniture and property, with the council providing a licence to allow a network operator to build a wireless network.
This model means that the council does not have to make any investment, with the network being designed, built and operated by the private sector.
BT Scotland partnerships director, James McClafferty, said: "BT has the UK's largest Wifi network with more than five million hotspots and we've an excellent track record of delivering large-scale, reliable communication services.
"The fact that Glasgow City Council trusts us to deliver a great service for the city centre is another fantastic endorsement for our people and their expertise."