Baby rapist Iain McKerrell jailed for two more attacks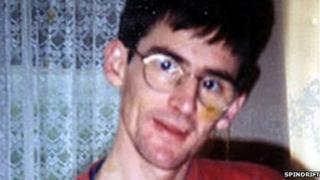 A man who was jailed in 2006 for raping a baby and sexually abusing a young girl has been jailed again for sex offences against two other young girls.
Iain McKerrell, 47, admitted repeatedly raping a girl when she was aged between nine and 11 between 2000 and 2003.
He also pleaded guilty to sexually abusing an eight-year-old girl with learning difficulties in February 2002.
A judge told McKerrell he was guilty of "despicable" and "heinous" offences as jailed him for nine years.
Jailing him at the High Court in Glasgow, judge Lady Rae told McKerrell: "The sexual abuse of defenceless young children is to any decent thinking person one of the most heinous crimes.
Sentence reduced
"Your actions to both these young victims were, on any view, despicable."
The court previously heard that McKerrell was jailed for 13 years in 2006 for the rape of the baby girl over a four-year-period from 2000 to 2004.
The sentence, which also covered the sexual abuse of a young girl over a four-year period, was subsequently reduced to nine-and-a-half years on appeal.
McKerrell, from Johnstone, Renfrewshire, was out on licence from November 2012 for these offences when the new allegations against him were made.
The court heard that the rapes took place while McKerrell babysat the girl at his then home in Paisley between December 2000 and June 2003.
The girl did not report the rapes to the authorities until last year.
The court heard that he also sexually abused an eight-year-old girl with learning difficulties in February 2002.
When police initially confronted McKerrell about the rape and sexual abuse he told them: "I don't know anything about this."