Serial drug rapist William Fenton loses conviction appeal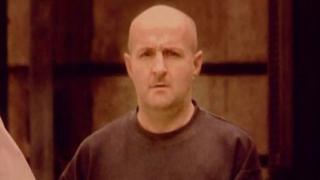 A 56-year-old serial rapist who drugged and abused four woman has lost a bid to overturn his conviction.
William Fenton resettled in Scotland after being jailed in Northern Ireland in 2000 over drug-related sex attacks.
Last year he was given a lifelong restriction order and told to serve at least six years for raping a woman and sexually assaulting three others at his new home in Ayr in 2011 and 2012.
Fenton's appeal was rejected by judges following a hearing in Glasgow.
Fenton had lived in Scotland since leaving his native Northern Ireland, where he had been the first man convicted of drugging and raping a woman.
Victims unconscious
He was sentenced in 2000 to 12 years in jail, but served just six.
His latest offences took place between June 2011 and April 2012.
One of his victims told how she often visited Fenton, of Ayr, and stayed at his house.
She was later shocked when police showed her still images from footage of her taken by Fenton on his mobile.