Elaine Doyle murder: Accused 'hit with bombshell' of DNA match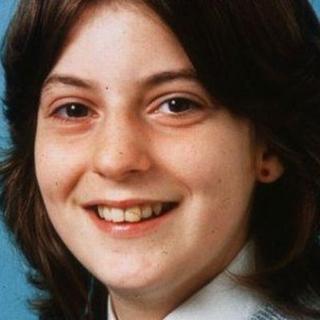 The man accused of murdering Elaine Doyle was hit with a "bombshell" when police revealed his DNA was an exact match with a sample found on her body.
Former soldier John Docherty, 49, said he did not even recognise Elaine from a picture.
He told detectives after his arrest: "I don't know how it got on her."
Docherty, 49, denies killing 16-year-old Elaine in June 1986 as she walked home from a disco in Greenock.
The High Court in Edinburgh heard how Docherty was arrested last year after volunteering to give a DNA sample.
When asked to explain the results, he said: "I really don't know what more I can say on it. I have tried to answer the questions you've been asking me as best I can and you come out with that bombshell.
"I know it doesn't make it go away but there is nothing I can say to explain it. I don't know how it got on her."
Mr Docherty was also told his photo had been picked out by a witness as "similar" to a man seen following Elaine, close to where her body was found.
He said: "I wasn't in that neck of the woods."
He also denied keeping two copies of a newspaper story about the murder as "a memento" , insisting he held on to the papers because of another story.
The court heard a taped interview where Mr Docherty told detectives he could not remember where he was on the night Elaine died.
Dancing partners
But he later went on to agree he had been at the same Sunday-night disco as Elaine and her friends.
He also told police he had been dancing with girls and "quite possibly trying it on" but could not remember who his dancing partners were.
Det Con William Brand asked him: "But you didn't get a lumber?" Mr Docherty replied: "No."
Mr Docherty was then asked if he danced with Elaine. He replied: "I couldn't tell you. I wouldn't have thought so."
Commenting on photos featured in media reports of the murder, DC Brandon asked: "You don't recognise these photos as anyone you had seen, let along danced with?"
Mr Docherty told him: "No"
Mr Docherty, now of Hunters' Quay Holiday Village, Dunoon, denies murder and claims that at the time he is alleged to have stripped and strangled Elaine Doyle he was with his parents - who are no longer alive.
He has also lodged a defence of incrimination, claiming the killer might be among a list of 41 names taken from files of the police investigation.
The trial continues.