Elaine Doyle murder: Jury shown police interview video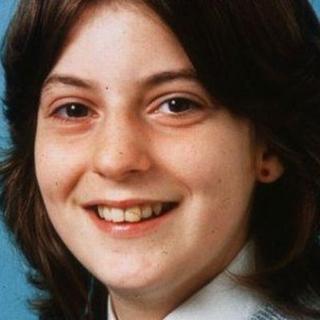 The man accused of murdering Elaine Doyle in Greenock nearly 28 years ago told police he only knew of the case from newspapers.
Jurors in the trial of John Docherty were shown video recordings of his police interviews following his arrest last year.
Asked what he knew, he replied: "Nothing, other than what I have read,"
Mr Docherty, 49, denies killing 16-year-old Elaine in June 1986 as she walked home from a disco.
The High Court in Edinburgh heard how the former soldier was taken from his Greenock home in handcuffs after a dawn raid on 22 March last year.
During questioning he was pressed further on his knowledge of what happened to Elaine.
On the tape he said: "She was a young lassie on a night out and she didn't make it home."
He told detectives that on the night of the murder he was a 22-year-old living with his parents in Anne Street, Greenock.
After leaving school at 16, he had worked as a labourer "in the yards" for a time but had also been unemployed and taken part in government work schemes.
In 1988 he began a six year spell in the Army. Later he worked for Inverclyde Council as a driver.
The jury also heard Det Con William Brandon describe how he had travelled to London in September 2012 to interview a witness who may have seen Elaine Doyle on the night she died.
'Angry eyes'
Martin Brown, 52, had been visiting his parents in Greenock in June 1986 and described a man with "staring angry eyes" following a girl in the area just after midnight.
Det Con Brandon said he had shown Mr Brown 12 black and white photographs and asked him if he could identify the man.
Initially he replied no, but when prompted further he eliminated nine photos. Later he selected a picture of John Docherty as the person who reminded him most of the person he had seen.
The detective said Mr Brown immediately qualified his selection by saying he might have been influenced by the fact that Mr Docherty was staring straight at the camera, unlike the other two men.
Mr Docherty now of Hunters' Quay, Holiday Village, Dunoon, denies murder and claims that at the time he is alleged to have stripped and strangled Elaine Doyle he was with his parents - who are no longer alive.
He has also lodged a defence of incrimination, claiming the killer might be among a list of 41 names taken from files of the police investigation.
The trial continues.