Labour wins Argyll and Bute council by-election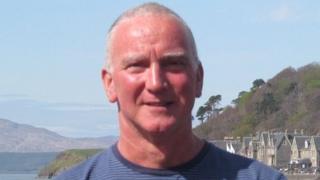 An Oban Tesco night shift worker has become the first Labour councillor in Argyll and Bute in 14 years.
Neil MacIntyre won his seat following a by-election in Oban South and the Isles. He was elected after the fifth round.
An active member of Oban Community Council, Mr McIntyre beat the SNP into second place to secure the seat.
Scottish Labour said the victory showed that the party was on the rise in Argyll and Bute.
Mr MacIntyre said: "My first duty lies with my constituents in Oban South and the Isles and I will be a hardworking, approachable councillor who will diligently stand up for their interests at Kilmory.
"However as the only Labour representative on the council I also have a special responsibility as the standard bearer of social justice for the families struggling to make ends meet in every community in Argyll and Bute."