Elaine Doyle murder: DNA samples could give clues to death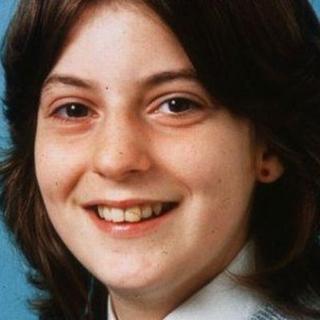 Minute traces of DNA on Elaine Doyle's body might give clues about how she died, a trial has heard.
Detectives used sticky tape to recover fibres from the dead girl's skin and found traces of DNA from "an unknown male" on Elaine's back.
Forensic experts believe that this may show that she was strangled from behind.
John Docherty, 49, denies killing Elaine, 16, in Greenock in June of 1986.
The teenager's naked body was found near her home in Ardgowan Street.
The trial heard that some 20 years later, police used improved forensic tests which had not been available to look at evidence from the time of the murder.
This showed traces of DNA from "an unknown male" on Elaine's skin.
Tiny traces of DNA on her face probably came from the same man, forensic scientist Terence Randall, 65, told the trial.
Advocate depute John Scullion, prosecuting, suggested that the naked girl was strangled from behind by a man who had previously been speaking to her.
Mr Scullion suggested: "Whilst naked, Elaine Doyle was strangled with a ligature by a male who was positioned behind her."
The forensic expert agreed that, if that were the case, he would expect to find the killer's DNA on the girl's back.
Mr Scullion continued: "If the perpetrator was exerting himself physically in order to strangle Elaine Doyle with a ligature could that result in a transfer of DNA?"
Mr Randall agreed that it could. DNA might come from sweat or breath.
He also accepted that the DNA detected on the 16-year-old girl's face could be a sign that the man had been speaking to her.
Blanket mystery
Mr Randall also agreed that such a "primary transfer" was more likely than the DNA found on Elaine coming from a police blanket which may have covered her for a time.
"The quantity of DNA present would have to have taken a very large amount of DNA on clothing or blanket to make any of this possible," he said.
The trial has heard there were signs of a struggle. Tufts of hair were found at the scene, a broken bracelet, and dirt on the front of the girl's body.
But her clothes were undamaged and folded neatly beside her.
Mr Docherty, now of Dunoon, denies murder and claims that at the time he is alleged to have strangled Elaine, he was with his parents - who are no longer alive - at their home.
His defence team has lodged a special defence of incrimination, claiming the culprit might be among a list of 41 names taken from files of the police investigation into the murder.
The trial continues.