Elaine Doyle murder: Investigation 'not good enough'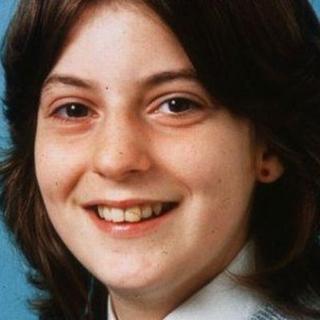 A former senior detective has said he believes police "could have done a lot better" in the hunt for Elaine Doyle's killer.
Retired detective Michael Langford-Johnston, 64, faced a second day of questions over a teenager's story that the girl died during a sex attack.
Colin McIntyre, now 44, allegedly "confessed" to being at the scene when she was stripped and strangled.
Another man, John Docherty, 49, denies killing Elaine.
Mr Langford-Johnston denied that Mr McIntyre, then 16-years-old, was bullied or that he and his colleague had made up the contested statement.
The trial heard that in spite of Mr McIntyre's account of standing by while Elaine, 16, died at the hands of another youth, none of the "gang" was charged.
'A disgrace'
An alibi, which Mr McIntyre had given earlier, checked out but he was not charged with wasting police time.
Questions about what had happened to the string supposedly used to strangle Elaine and another weapon were not asked.
After Mr Langford-Johnston's long session in the witness box, defence QC Donald Findlay suggested the investigation was a disgrace.
The lawyer said: "From what we have seen in this, I suggest this inquiry - in this area alone - never mind whatever else the ladies and gentlemen of the jury have heard was shambolic, disgraceful, at least."
"I would like to think I could have done a lot better," the former detective told him.
Mr Findlay pressed: "Why on earth, 28 years down the road, should the ladies and gentlemen of the jury put any faith in that police inquiry?"
Mr Langford-Johnston replied: "That I cannot answer."
Mr Docherty, now of Dunoon, denies murder and claims that at the time he is alleged to have strangled Elaine, he was with his parents - who are no longer alive - at their home.
He further denies a charge of attacking another woman, Linda Hargie, on various occasions between 1990 and 1995 at an address in Anne Street, Greenock by seizing her and pushing her and punching her on the head.
The trial continues.