Declan Hainey death: Fatal accident inquiry begins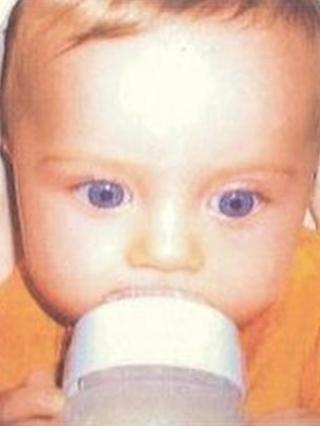 A fatal accident inquiry (FAI) has opened into the death of toddler Declan Hainey whose remains were found at his family home in Paisley in March 2010.
Declan's mother Kimberley Hainey was jailed in 2012 for his murder. The conviction was quashed due to problems with expert evidence led by the Crown.
Opening the inquiry at Paisley Sheriff Court, Sheriff Ruth Anderson said no one stood accused of anything.
She said the aim was to find out what might be known about Declan's death.
Sheriff Anderson said the FAI was not a fault-finding exercise and was, as far as possible, a fact-finding exercise.
She said, if appropriate, she may make certain recommendations to be of assistance in the future.
Ms Hainey, 39, was jailed for life in January 2012 and ordered to serve a minimum of 15 years after being convicted of murdering Declan at their home in Bruce Road, Paisley.
The child's mummified body was found in his cot in March 2010 - eight months after he was last seen alive.
Appeal court judges overturned Ms Hainey's convictions for murder and attempting to evade justice after finding serious problems with expert evidence led by prosecutors at her trial.
Following the ruling, the Crown Office said it would not be seeking a retrial.