Elaine Doyle murder: 'Delusional' man wanted to confess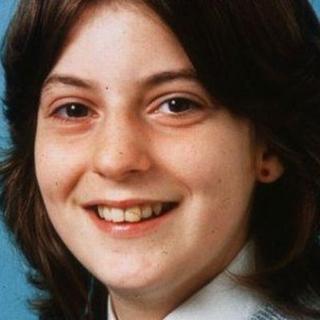 The Elaine Doyle murder trial has heard that a man who told police he had killed the 16-year-old was suffering from severe mental health problems.
Alexander Cannon told police in 2011 that he wanted to confess to Elaine's murder in Greenock in 1986.
Psychiatrist Dr Eilidh Orr told the trial she believed he was delusional.
Another man, John Docherty, 49, denies killing Elaine. His defence team has produced a list of others - including Mr Cannon - who may be responsible.
A number of people on that list have been called to give evidence at the trial at the High Court in Edinburgh.
The prosecution and defence agreed not to ask Mr Cannon to give evidence because medics said the process would be too challenging and might make his condition worse.
The court heard Mr Cannon walked into Greenock police office in February 2011 and said he wanted to confess to killing Elaine.
Health concerns
Det Con Kenneth Campbell said: "His speech was slurred and slow. His eyes were bloodshot and I had concerns about his health."
The detective said he went to see his supervisor about contacting officers who were still investigating the 1986 murder and, when he came back downstairs, Mr Cannon had left the building.
He only lived yards from Greenock police station and Mr Campbell and another officer followed him to his home.
Defence QC Donald Findlay asked why a self-confessed killer was not detained and Mr Campbell told him: "I didn't think he posed a risk."
The following day, Mr Cannon was back in hospital, the trial heard.
Dr Orr, of Inverclyde Royal Hospital, gave an account of Mr Cannon's "bi-polar affective disorder" which dated back to before 1999.
'Deep dark secret'
He had a history of heavy drinking and not taking his medication.
One feature was the development of delusional beliefs, she said.
She added that causes may be genetic but life events could also play a part.
Mr Findlay asked her: "I put the question to you bluntly. Are you able to say that in February 2011 he did not have a deep dark secret?"
"I cannot say that," replied Dr Orr. "All I can say is that he was in a depressed state."
The doctor repeated that she thought Mr Cannon was delusional.
Mr Docherty, now of Hunters' Quay, Holiday Village, Dunoon, denies murder and claims that at the time he is alleged to have strangled Elaine, he was with his parents - who are no longer alive - at their home in Anne Street.
The trial continues.