Woman reported to fiscal over Greenock deaths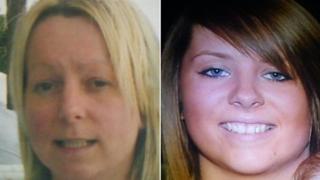 A woman has been reported to the procurator fiscal in connection with the deaths of a mother and daughter in Greenock.
Nicola McDonough, 23, and her 52-year-old mother Margaret were found seriously injured at the Premier Inn on 10 May last year.
Margaret, who was discovered in a bedroom, died later that day.
Her daughter, a social work student, was found in the hotel hallway and died in hospital three days later.
A Crown Office spokesman said: "The procurator fiscal has received a report concerning a 31-year-old woman, in connection with alleged incidents occurring between May 2012 and May 2013.
"The report remains under the consideration of the procurator fiscal."
Police previously said they were not looking for anyone else in connection with the deaths but were keeping an open mind on the circumstances.