Patricia Brown killed in three-car crash near Stewarton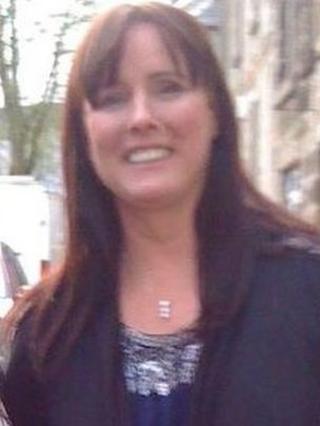 Police have released the name of a 52-year-old woman who died in a crash involving three cars in East Ayrshire.
Patricia Brown, from Stewarton, died following the crash on the B769, near Stewarton, at about 18:35 on Sunday.
She was a passenger in a northbound Peugeot 206 which collided with a southbound Vauxhall Corsa. A Fiat 500 travelling behind the Corsa overturned as the driver tried to avoid the crash.
A man, 18, who was a passenger in the Corsa, was seriously injured.
He was said to be in a critical condition in hospital after sustaining head and abdominal injuries.
The driver of the Corsa, also 18, and the 64-year-old driver of the Peugeot were said to be in stable conditions in hospital.
The 18-year-old Fiat driver was released from hospital after receiving treatment for an arm injury.
Police have appealed to anyone with information about the crash to contact them.