Bus stations appeal over missing student Manvir Singh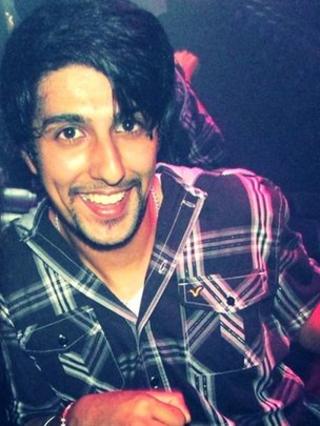 Police operations are to be held at bus stations in Glasgow and Fife in a bid to trace a missing medical student.
Manvir Singh, from Bishopbriggs, was last seen by a friend in Glasgow city centre at 16:45 on Wednesday 19 March.
The 21-year-old later boarded a bus at the city's Buchan Street station and got off at St Andrews.
Police will stop and question people at Buchanan and St Andrews Bus stations and hand out leaflets, three weeks to the day since Mr Singh went missing.
Officers know that the Glasgow University medical student got on the XX24 Stagecoach Bus at Buchanan Street Bus station at 17:15 on 19 March.
He got off the bus in St Andrews at about 20:02 and was spotted in the town on CCTV cameras at about 21:00.
Ch Insp Rob Hay said: "As time goes by we are all growing increasingly concerned for Manvir's well-being and despite extensive inquiries we still have been unable to trace him.
'Jog memories'
"We are hoping that by speaking to people, who were in the bus stations in Glasgow and St Andrews three weeks ago, or who may routinely be in the bus stations around this time every Wednesday, we can help jog their memories.
"We'd also appeal to anyone who was on the XX24 bus which left Glasgow at 17:15 on Wednesday 19 March to get in touch."
Ch Insp Hay added: "Manvir's family are clearly distraught and just want to know that he's safe and well."
When he was last seen, Mr Singh was wearing a navy blue hooded top with yellow markings on it, dark jeans and dark boots. He was also carrying a black bag.
Last week, the student's family made an emotional plea for him to get in touch or for anyone with information regarding his whereabouts to get in touch.
His father Harpal Singh said: "Manvir is a much loved son and is known as Sonu to family and friends.
"We are keeping in touch with his friends in the hope that they may hear something from him. All we want to know is that he is all right."
His mother Kirandeep Singh added: "We just want you to know that you are not in any trouble and that everyone is worried about you."