Declan Hainey death: Information awaited for inquiry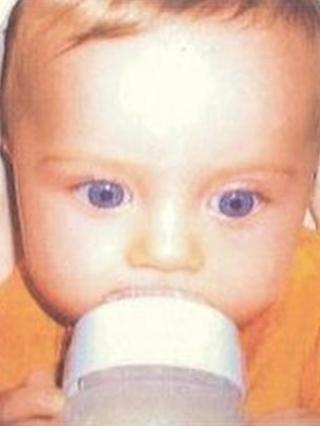 Lawyers preparing for an inquiry into the death of Paisley toddler Declan Hainey are still waiting for details from health and social care staff.
The delay emerged during a preliminary hearing of the fatal accident inquiry.
Lawyers for Renfrewshire Community Health Partnership said a reply should be completed within the next two weeks.
Declan's mother Kimberley Hainey was jailed in 2012 for his murder. The conviction was quashed due to problems with expert evidence led by the Crown.
Ms Hainey, 39, was jailed for life in January 2012 and ordered to serve a minimum of 15 years after being convicted of murdering Declan at their home in Bruce Road, Paisley.
The child's mummified body was found in his cot in March 2010 - eight months after he was last seen alive.
Appeal court judges overturned Ms Hainey's convictions for murder and attempting to evade justice after finding serious problems with expert evidence led by prosecutors at her trial.
Following the ruling, the Crown Office said it would not be seeking a retrial.
The fatal accident inquiry (FAI) is due to formally get under way at Paisley Sheriff Court later this year.
Requests made
During the preliminary hearing on Tuesday, procurator fiscal Hugh Brady said: "One of the issues to be raised is that between April to July, 2009, Declan Hainey was under the care of social work and health at that point, but there was a reduction in staff at that time and he was not seen by a health visitor during that three-month period.
"There were two social workers involved. I want to ascertain if any risk assessment was done to ensure that a level of care was maintained."
Mr Brady said he was also endeavouring to ascertain who took the decision to reduce the health visits, and to establish detailed information about the training of managers.
Mr Brady said he first made a request for information to the director of Renfrewshire Community Health Partnership in November last year.
"I asked him to provide the name of any individual who could speak to a number of areas I wish to explore," he said.
"To date, I have not been given the name of this person in order to begin precognition."
Response due
Solicitors representing the health partnership stressed that in response to the requests that had been made for information, a full statement was being prepared and should be completed within the next two weeks.
Mr Brady also said he had been in discussions with Renfrewshire Council on what steps, if any, had been taken to introduce changes in light of the publication of the "significant case review" which was carried out and made 16 different recommendations.
In light of that response, it was, he said, intended to seek opinion on whether the steps taken would satisfy the needs outlined.
Petition papers lodged with the court state that the exact date of Declan's death is unknown and that a post-mortem examination failed to pinpoint the cause of death which was subsequently noted as "unascertained".
The document discloses that Declan and Ms Hainey were at that point receiving assistance for the local authority's social work services team, who had been actively involved from January, 2008 - three months before Declan was born, until the time of his death.
The FAI is due to commence on 12 May with a total of 48 witnesses due to be called to give evidence.